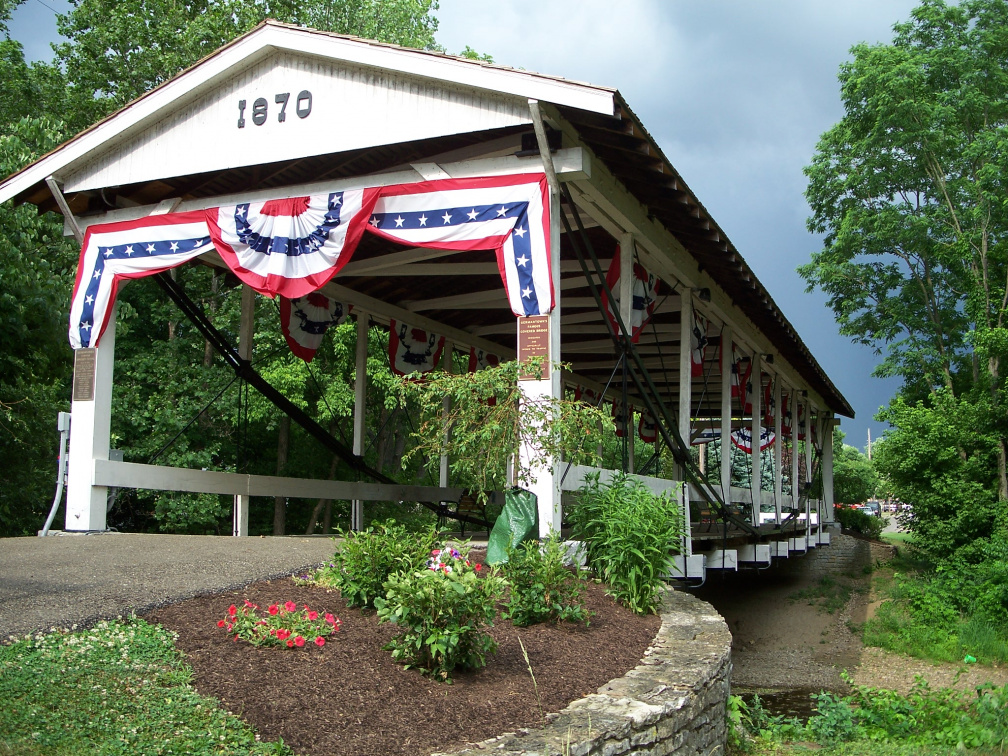 The Twin Valley was a "valley of peace" for the various Indian tribes hunting here. The Shawnees had a settlement nearby as late as 1804. The first pioneers arrived in the area in 1798 and stayed about six years before most moved on.
Germantown was settled in August, 1804, by German-speaking families from Pennsylvania. They were led by Philip Gunckel, the only original settler who spoke English. He selected the Twin Valley as a site for a grist mill. The German language was spoken in Germantown until the early 1900s. Mr. Gunckel established the first plat in 1814. The Municipality incorporated in 1833 and the population had grown to 1200 by 1840.
Those buildings and homes of a historical interest have been documented by an active historical society, founded in 1973. Six area buildings, as well as the entire downtown business section, have been designated Montgomery County Landmarks: the I00F Lodge building, the K of P Lodge building, the Rohrer Mansion, the old Shuey Mill, and both the Mudlick Homestead and the old Mudlick School.
In May 1976, the downtown core, known as the "Gunckel Town Plat" was recognized by the National Historical Park Service of the U.S. Department of the Interior as a National Historic Site and Historical Preservation District. Also attaining national recognition were the Shuey Mill, the Poast House, and the Watson (Rohrer) House.
History
1804

Philip Gunckel and others from Berks County, PA. permanently settled.

1814

First town plat was laid out.

1818

Post Office was established with Peter Schaeffer serving as first Postmaster.

1826

Conrad Schaeffer published the Gazette, the first local newspaper.

May 16, 1833

Germantown was incorporated; George Rowe became its first Mayor.

1837

The Germantown and Dayton Pike was completed.

July 1, 1849

The Cemetery Association was formed.

September 19, 1863

Germantown's first federally chartered bank, the First National Bank, opened for business.

1869

The first successful railroad, the Cincinnati and Northern, was built through town.

March 12, 1900

The area's first telephone service provider, Germantown Independent Telephone Company, was incorporated.

July 3, 1907

The Germantown Public Library opened.

1919

As a result of the flood of 1913, the Germantown Conservancy Dam was built.

1922

The current high school building was completed.

1938

The first sanitary sewer system was installed.

June 7, 1953

The current municipal building was dedicated.

June 8, 1976

A council-manager form of government was adopted.

1980

Germantown became a Municipality.