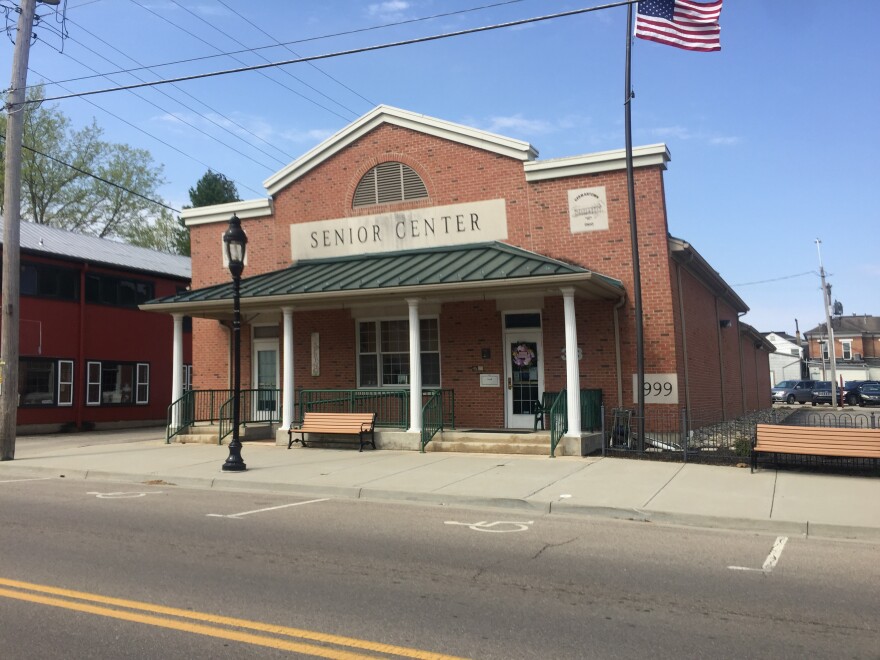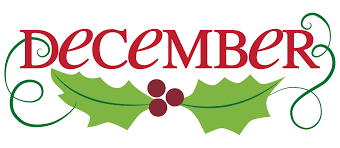 Hello Members & Friends,
I can't believe that we've made it to the last month of 2022 already! It has truly been a blessed year here at the senior center! I hope that this season finds you well. I hope this time brings good tidings and cheer to all of you! Embrace the presence of loved ones more than the presents under the tree. Cherish the moments of Christmas while we dream of the sunlight of spring. To all my volunteers: I want you to know I appreciate each one of you! I'm so thankful for you! Thank you for all you do for the center, and for your love, support, and friendship! I want you to know I greatly appreciate you! For our Volunteer Incentive Program, for the month of November, Carolyn Hamilton won the $25 first place gift card and Nancy Phillips won the $10 second place gift card. Stop by the center and collect your prize! Consider being a senior center volunteer!
We have a lot planned at the center in November so feel free to invite your friends and family to some of our activities and spend some extra time with them. If they're not members and don't want to join due to it being the end of the year, they can just pay a $5 fee to come to a lunch or activity.
A few events I'd like to mention are:
Fri, Dec. 2: 11:30am, We are going to leave the center at 11:30 am and carpool to First Friday Music at First Methodist in Middletown. Harps of Grace will be performing. Feel free to meet us there. The address is: 120 S. Broad St. We are going to lunch afterwards.
Fri, Dec. 9: 10am, We are leaving the center at 10am for a bus outing to Fountain City, IN. We will be going to lunch and shop at an Amish market. This trip will be first come, first serve so sign up before the spots are full.
Thurs, Dec. 15: 5pm, We will be taking the senior bus and going to dinner and drive thru Light Up Middletown. Last pick up at the center will be 4:30 pm. Please sign up before the bus spots are full!
Tues, Dec. 20: 9:30am, we invite you to our annual Christmas Breakfast where there will be plenty of delicious food. Megan with Promedica will be helping sponsor this event and helping us cook! There will be entertainment this year with J & R Entertainment.
I'd like for us to give a BIG THANK YOU to all the people/organizations that have supported the Center over the past month:
Megan Butcher at Promedica - Thank you for sponsoring and helping at our Thanksgiving Luncheon!
Kristy Matheson at Eldercare Connections - Thank you for coming and leading a yoga class!
Shannon from the Germantown Library - Thank you for coming and sponsoring a craft for us!
Fran Porter at Tapestry - Thank you for sponsoring prizes & treats and inviting us to a tour and Bingo!
Jessica and Brittany from Promedica Hospice - Thank you for sponsoring and helping at our Veterans Breakfast!
Morgan from Kingston - Thank you for coming and sponsoring donuts!
Sarah from New Lebanon Health & Rehab - Thank you for donating pumpkin pies!
Carrie from The Wellington - Thank you for coming & sponsoring prizes for our Penny Auction!
I hope you all have a wonderful November and Happy Thanksgiving!
Chenoa
In 1996, German Township Trustees and the Municipality of Germantown worked together to build a senior center. Nelda and Bob Judy donated the property and a levy was passed.
The grand opening of the center was on April 15, 2000. Today the center continues to be a vital connection between the seniors and their community.
We advocate the well-being and dignity of all seniors by providing health, educational and recreational programs to assist them to lead independent and useful lives.
Programs:
Health - Attend health seminars, health fairs, health screenings, and flu shot clinics. We also provide a Tues/Thurs congregate lunch program.
Educational - Attend classes or surf the internet in our computer lab. Listen to informational speakers on a myriad of topics.
Recreational - We have Euchre, Bridge, Bingo, Mah Jongg, Yoga, Chair Volleyball, Bible Study, specialty events, trips, outings for shopping and dining, theater, and museums. We also have a bus. We have many volunteer opportunities. The center is available for limited rentals as well.
Join Us!
$10 per year for German Township or Germantown Residents
$25 per year for Non-Residents
Mail or drop off completed application along with check made payable to: Germantown Senior Center, 33 N. Cherry St., Germantown, Ohio 45327. We can only accept checks, no cash please. Thank you!
For further information, please call the center at (937) 853-8900.