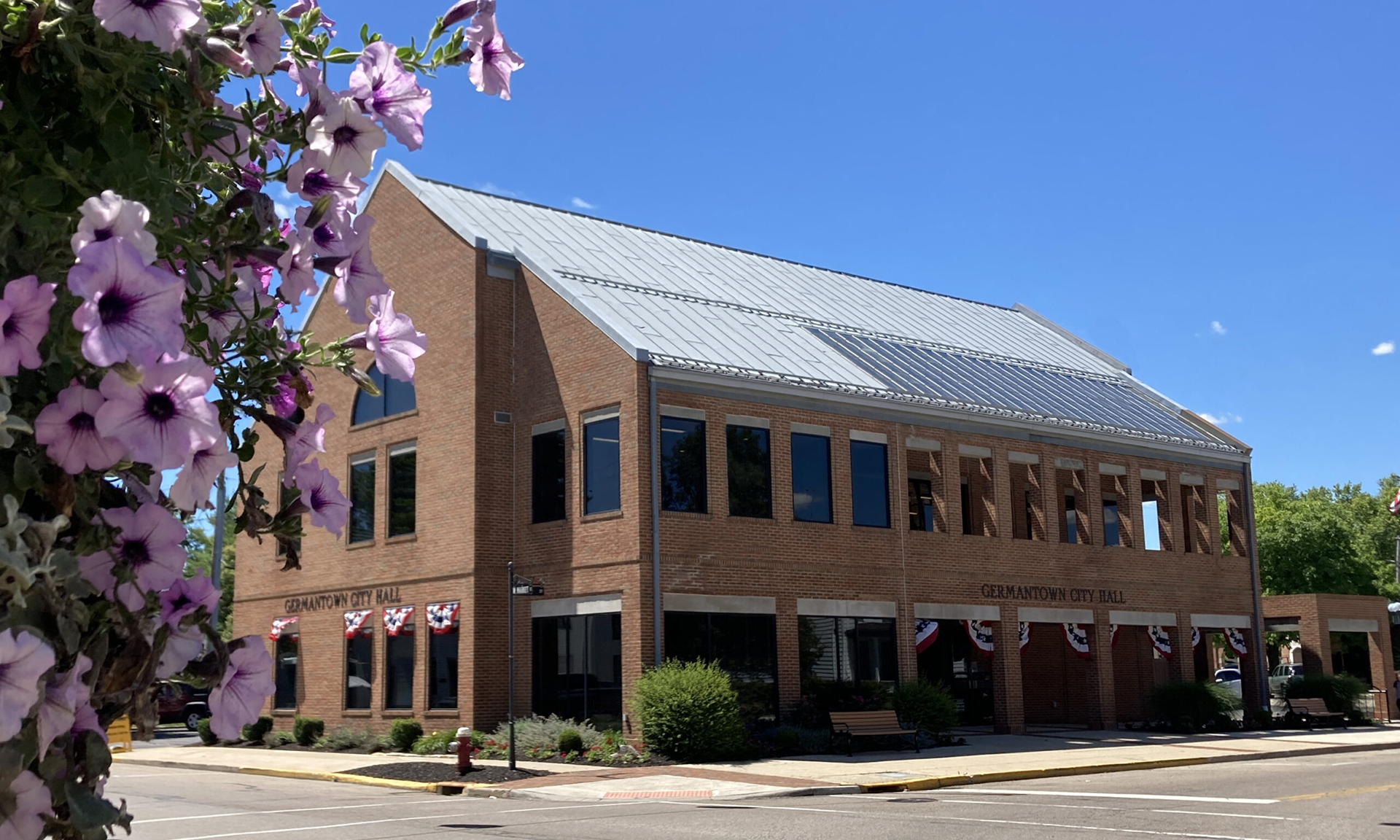 Germantown adopted a council-manager form of government on June 8, 1976. The City is governed by a mayor and six council members, all elected at large. The city manager supervises the daily operations of the government. Departments include:
Service Department
Planning & Zoning
Finance
Police
Fire
Department Details
Service Department
Responsible for the streets, water, sewer, and parks. The Service Department maintains the streets, plows snow, coordinates leaf pick-up, maintains the water system, chlorinates and fluorinates the water, and maintains the sewers. The Service Department oversees and maintains Veterans Memorial Park, Kercher Community Park, and the Germantown Aquatic Center.
Planning and Zoning
Promotes safety through the enforcement of codes, ordinances and regulations.
Finance Department
Ensures the City of Germantown's financial resources are protected through strong financial management. The Finance Department oversees various essential business services of the City including budgeting, purchasing, utility billings, tax collection, and financial reporting.
Police Department
Responsible for protecting the persons and properties within Germantown City limits; enforcing criminal and traffic laws and city ordinances; maintaining peace and order; preventing and solving crime and working with residents to solve problems that threaten safety or lead to crime.
Fire Department
Performs the function of fire suppression, rescue, and other related services within the City of Germantown and German Township. The overall responsibility is conducting annual safety compliance inspections for each business, new construction, and renovations. The department investigates all fires and provides fire safety education to the citizens of Germantown.
Citizen Organizations
A number of citizen organizations are established by ordinance with advisory or decision making responsibilities. They include:
Board of Tax Appeals
Board of Zoning Appeals
City Beautiful Commission
Economic Development
Fire Oversight Committee
Parks Board
Parks Oversight Committee
Personnel Board
Planning Commission
Pool Board
Pool Oversight Committee
Records Commission
Senior Oversight